Thanks for stopping by. 2016 is a watershed year in politics and state of affairs in which we'll elect a new President to lead our country through a dangerous time in our nation's history. If you care about the state of affairs in Washington, D.C., or Harrisburg, join our Voter Interest Panel (PA VIP) and join with a growing number of Keystone State voters to give your feedback and share your opinions on hot political issues of the day!
Enrollment in our Voter Interest Panel is completely voluntary (you can quit at any time), absolutely free and your identity is completely protected with our confidential privacy policy. Plus, in appreciation for your involvement in periodic surveys you will be eligible to earn $25.00 Visa gift cards each and every time.
Now is your chance to be part of the solution. Join today and starting earning rewards!
-Jim Lee, Founder, Susquehanna Polling & Research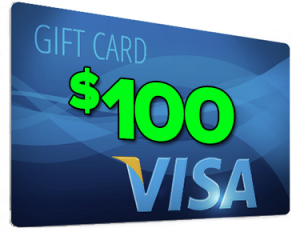 And, I'm excited to announce that everyone who joins the Voter Interest Panel before February 1st is eligible to be entered into a drawing to win a $100 Visa gift card!
We can't wait to hear from you – please click and join our Voter Interest Panel today!